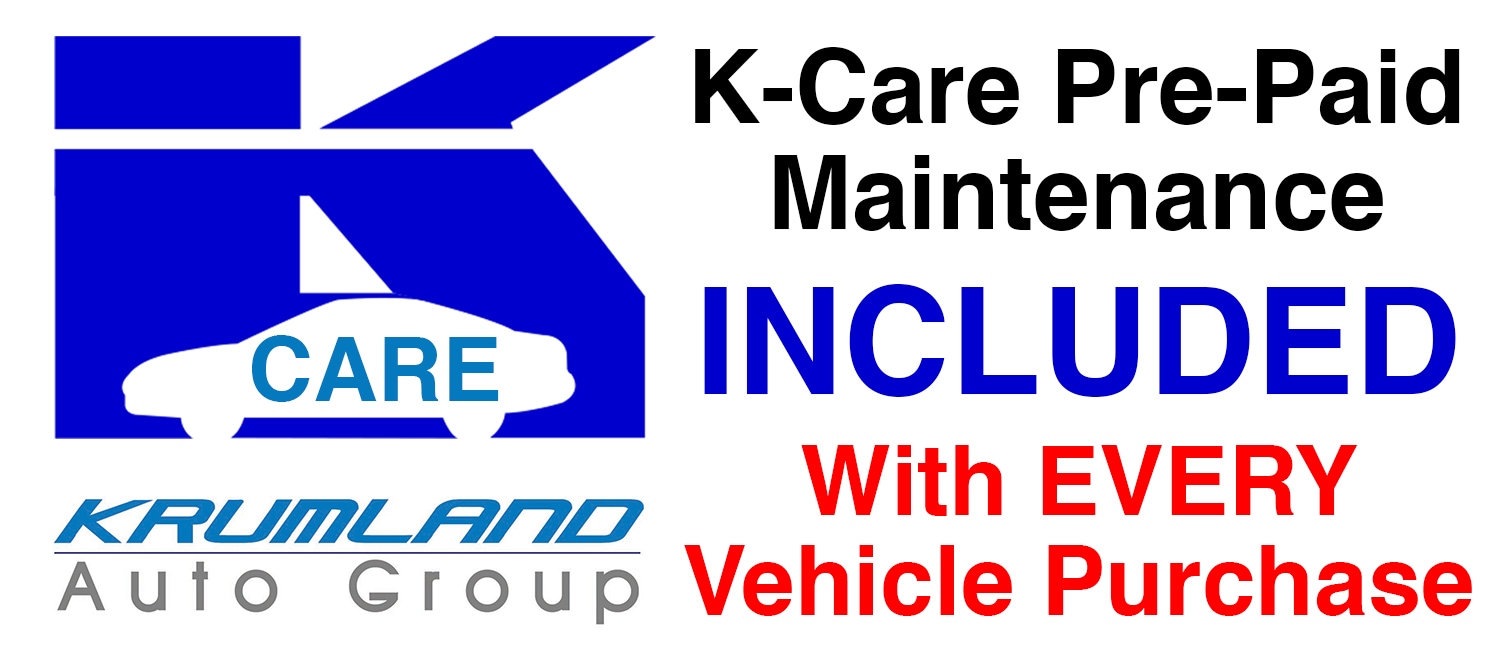 Roswell Honda, in conjunction with the Krumland Automotive Group Dealerships, are pleased to include K Care with the purchase or lease of your vehicle. We know peace of mind is important! This complimentary plan offers convenience and value while helping you keep your vehicle performing at its best. You will also have confidence in knowing the maintenance will be performed by one of our skilled technicians.
CONVENIENCE
You will receive a prepaid maintenance package that fits conveniently in your glove compartment. When you take your vehicle in for its scheduled service, simply present your K Care coverage certificate to your Krumland dealer service representative. Your trained technician already knows what is covered under your plan, which can save you time whenever you bring your vehicle in for service.
TIME REMINDERS
Approximately 30 days prior to your scheduled service, you will receive a service reminder based on your individual driving characteristics.
COMPUTERIZED SERVICE HISTORY
At the end of the plan term, you will receive a detailed Computerized Service History of the covered maintenance performed on your vehicle, which can help maximize your vehicle's resale value.
The K Care coverage is for you when you:
BUY A VEHICLE
To help keep your vehicle maintained to ensure good operating condition.
LEASE A VEHICLE
To help meet your obligation under your lease agreement to maintain your vehicle.
BENEFITS TO YOU
   

 

Lock in your vehicle maintenance costs at today's prices.
   

 

When purchasing a maintenance plan extension, regularly scheduled maintenance is conveniently included in your monthly payment, if financed.*
   

 

All maintenance is performed by skilled technicians.
   

 

Confidence that your maintenance is done right.
   

 

Complete history of all your covered maintenance services performed under this program.
   

 

The plan is transferable, which may enhance your vehicle's resale value. **/li>   

 
Please contact your Roswell Honda Service Center to learn a list of services covered and to learn about additional K Care plans that are available.
The value of this product is $200.
24-HOUR ROADSIDE ASSISTANCE 1-888-733-8722